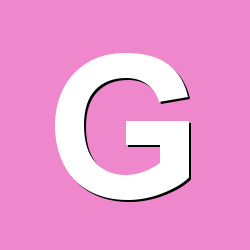 Posts

157

Joined

Last visited
Profiles
Forums
Gallery
Downloads
Articles
Everything posted by GeorgeJG
Well in direct answer to the thread title, me and me. Once fixed odds betting terminals appeared on the high streets, in abundance, that was the most pertinent death knell. It has been a long and painful journey. The patient is not even dead yet, just terminally ill. Quality of AWP output declined as the market shrunk and budgets to make AWPs similarly shrunk.

This whole social media malarkey gives away too much personal information doesn't it If I get questioned as to stupidly early hours WhatsApp activity, I was merely getting up to use the toilet and briefly checked my phone. Hmmmm. No they don't believe it either! I have drastically reduced the time I spend watching videos about gambling (for various reasons), so I'm very late to the thread having promised myself a Chopley binge at some point in the future. Alas now, that will never happen, such is life. I totally respect the decision to hard delete and can relate to the work, hobby stream crossing dilemma. A channel borne of passion and carried on as such, rather than one with ulterior business motives is a rare find in the world of gambling videos and is a point of merit in my book. So long and thanks for all the nostalgia.

This is a decent game, I say that from experience as this used to be in a local arcade and it is genuinely entertaining, a rare quality in machines, even back then, although rose tinted spectacles disagrees strongly here. Released in 2001 at a guess, it's not a clone of anything and was a different pathway to the many clones of Great Escape/Cluedo Super Sleuth in terms of profile and game play. It does streak and can do running invincible boards. Many thanks wearcity, it's a shame there's no sound. Let me try and remember some of them... Invincible was a sonar type sound on board entry but the LED will let you know it's invincible anyhow (full steam ahead?) Fruit wins + gamble played a version of In the Navy by Village People(?) That's all I know, my memory lets me down. I woke up, I found this layout, that's all I know Say it again. Uncontrolled blubbing <Slaps face> Say it (through the tears) I woke up, I found this layout, that's all I know Right. Do I need to state the obvious? I .... was not here. Count down from 20 and press dial. Good luck kid, you're on the home run now.

Where has the Fireman's Lift gone? Oranges and lemons? Who put them there? That's definitely not allowed, not on Red Alert anyhow. I'm going to have to download this as I want 20 steps. Surely 20 steps is jackpot. Irrational fruiting grumbles aside, this looks more British than most of the other Dutch or German layouts I have seen over the past year. If ever there was a breakthrough layout to ease the euro sceptic emu player into pastures new, I'd wager this would be the one to play.

Downloading this one as £350 put through one last night on 50p/£100 without a three hand feature then last credits miles away from home! I didn't return, so time to investigate and see if it actually streaks. I mean it's not guaranteed, it is a Reflex! The £5 one streaks so let's see if it can be switched onto different stakes/prizes and how it plays. Of course thanks to Reg and to Wizard for this release.

A friend of mine used to play this in an arcade that has long since shut down. It was never my cup of tea as I wasn't into lo tech/mid tech style games back then but I do remember those blue 7s could repeat many times. This particular one was on £3 cash £6 tokens and I remember it would repeat up to the £30s if you caught it right. Out of curiosity and for old time's sake I feel that makes this one worth a download, so thanks to andy-1 and of course Wizard.

I have played this, but over 20 years ago!!! Eeek! Special number 10.....hmmm just a guess but makes features super? I'll download soon and have a play about. I remember this being a bit more annoying than most Impulses, so will be interesting to re play it after twenty years of battle hardening sessions. You know once you've had a Black Knight take over a grand for one pick no win for the umpteenth time when purple is there then this will probably seem very tame, but at the time I can remember it being very agitating. Thanks in advance woodsy

Yes for sure, if it was rejected somehow a very simplistic way would be to put the residual value into the base game for example and yes on a less soft platform such as £100 communities it'd have to be a harder save for the jp rep, agreed.

I was reading this quickly and about to suggest Dulcolax or Senna However an idea I have had which never seems to have been implemented into compensated profiles is as follows. Let's simplify. Imagine I have a game I want to set to run at 80%, a compensated game. I'm saving 10% to the streak pot and 70% to the base game. The base game is reasonably soft and inoffensive, but not too boring. Let's say it's a £100 jackpot streak and it wants to offer up the 'free' £200 from the streak pot every so often. Basic maths that will be seeded every £2000 cycled then. However why not randomly and genuinely randomly seed it from £0 cycled to £4000 cycled? It's the same thing yet means the hybrid compensated/random game can never be killed with certainty as a streak/freebie jp rep can always be just around the corner.

No worries, it was a fairly recent release iirc, easy to miss when they get swamped with other stuff.

Drac Pack should also be the same as a p1 wiyb

Anyone know the absolute top whack streak combo? You'd think in theory as it can hold several times it could go for over £300 but they always felt once you got over the £170ish point that any hold from that point was not going to be a big one.

So I just spent a lot of the day in an arcade doing my sacks in various modern unplayable horrible digital monstrosities and wishing I'd gone to a Saudi Arabian fairground instead or Skegness Pier at the very least. At the front of the shop they have this on £5 jackpot. It's the only genuinely fun game I played all day out of unnecessarily hard profile dodgy bar x kits and vile SG filth. Oh I tell a lie, Reel King multiplier was moderately entertaining for a short while although the gamble feels a little bit suss. Anyway this still beats Reel King multiplier hands down in terms of entertainment value. Back in the day I preferred the latest Deal or no Deals to Reds so somewhat overlooked a lot of these classics. Thanks Reg for this classic classic, I can now mega spin to my hearts content.