Content Count

4,436

Joined

Days Won

469
Community Reputation
5,674
Excellent
29 Followers
About Reg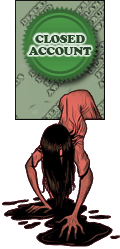 Thank you all very much and also again my thanks to @pete_w. Just logged onto here for the last time with this account ( again to save any confusion ) and I will setup a new account after I've had a break. I've responded to all the PM's and won't see any further notifications as @pete_w is due to close this account and remove the admin access or be able to see any more PM's. I have a saying for my staff at work that I used to use, "if you can wake up happy with a choice that you have made the next day, then it's the right choice". This morning I woke up happy - that tells m

13

Dear Members, Following the recent passing of Wizard I has the challenge of succession planning on this site. The plan was always for Pete and Wizard to sort out what would happen in the event of myself being dead. Following that post via PM was a great relief to me in terms of there was a plan, but it did an effect that I would not count for – I started to find the site a burden in terms of how many things that were happening in PM's behind the scene and my lack of spare time to enjoy this hobby. This was a burden that I created for myself as I had made myself 100% accessible

Many thanks for this one.

Thank you for this @herber, I have given you an FML Artist badge so if you release anymore you can upload them to the Downloads if you like, it then posts the release thread for you.

Lovely redraw there - great work and congrats on your first release.

Would you be able to repost that please or link it ? Many thanks.

Many thanks for this very busy looking layout !

Many thanks for this one.

...it needs to stop this shit and go back to where it came from.

This is the download as well - same as the one in the Legacy section.

No idea - not seen him before.

Well looking at my test blank layout... ...I hit CTRL+T to turn the numbers on...

That is not looking too bad to me either - I have no idea what kind of monitor you are using - but looks very nice on mine.

@Tommy c and also many thanks for this. This is what I love about MFME, getting to see machines like this that I have never seen before. Even after 20 years machines crop up that are new to you - many thanks for this one.