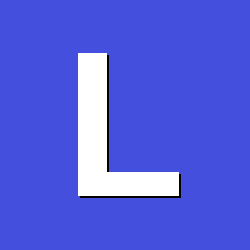 Posts

899

Joined

Last visited

Days Won

4
Recent Profile Visitors
The recent visitors block is disabled and is not being shown to other users.
logopolis's Achievements
Ικανοποιητική αφίσα (9/13)
Recent Badges
I think it's best to sort all the gam files and fml files into individual folders as well. So you have a separate folder for each slave and then another folder for the top box.

Yeah I know what you mean! I remember there were rumours of an empty on the forums and then somehow we found out the method.

So did you have the empty before anybody else ever did?

I have all those Cop The Lot roms but I notice in the rom dat there are 2 roms for Snake Rattle N Roll that I don't have. They begin with srnr and could be an early program. Do you mind uploading the full archive of Snake Rattle N Roll roms please?

Unless you can trap it from add again!

LOTR did get a rechip but you would think a few of the versions we have do work for Super Hold. Also, my keyboard does not read multiple presses at once. An example is on a machine like DOND Perfect Deal where you need to hold all 3 hold buttons to respin the boxes for the matrix. Well my keyboard won't allow me to do this! When I tried for the Super Hold trick on LOTR or Snakes, I changed the key inputs so they were far apart on the keyboard but that still didn't work.

I went through them last year. There are 2 sets of 1.1 on Scorpion 5 weirdly enough. Cop The Lot Scorpion 5 COPL 1.1.zip Cop The Lot Scorpion 5 COPL 1.1.zip

It worked on Take Note as well. We actually have program 1.1 but it doesn't work for some reason. What you said about how button inputs are read might be the problem. We also have Cop The Lot 1.1 but they are Scorpion 5 roms and the layout is Scorpion 4.

There are a few programs for this but it seems you did play this after it had been emptied.

Another game from this era that definitely needs a makeover is Royle Family.

There were empty tricks on Quiz Machines too. Connect 4, Caesars Palace and that phrase game spring to mind.

All because you won on the fruit machine!

Those must be Scorpion 6 ,which is too new to emulate as people have mentioned. The Mega Streak on them is often just £100 but if it does go over, then it's a massive £120!

That must have been an inside job since it happened in the Kebab shop. One Friday night I went in a pub for an Electrocoin. We had been in the pub a few times before for a Red Gaming machine. I bought a pint and made about £30 or £40 on the £70 jackpot machine. I heard the landlord say "He's already banned before", but I never was. Then he and a couple of locals told me to empty my pockets because they thought I had a device. If not they were going to call the cops. So I emptied my pockets to prove I had nothing on me. They started grabbing £1 coins so I grabbed as much as I could and left the place. In the end I left with less than I had before, as they managed to pilfer £52. I salvaged about £60.

There was an older Open The Box made by Ace. That Barcrest Open The Box could change to £25 Jackpot. Not the best Barcrest out there but it's not a terrible game.