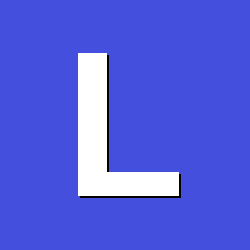 Posts

626

Joined

Last visited

Days Won

4
Profiles
Forums
Gallery
Downloads
Articles
Everything posted by logopolis
It has to be £8 tokens jackpot and 5p stake to do the roll in jackpots. The Pink Panther roms on £8 tokens are only 20p stake as far as I can see. There doesn't seem to be any on £8 tokens 5p stake.

These should be the roms. I couldn't check them because it does the pic code error and I don't know the right pic code. m5lock12.zip

That's fine because there are a few other methods or empties that you could cover. I think Fruitopia was one that would benefit from your commentary and also Ready To Rock. Both of these could do with a £25 Dx to be honest. The only thing that needs to be changed in the layout is the jackpot amount from £15 to £25. I don't think the other wins change as far as I can recall.

Aha Lock N Load Dx layout, thanks for this. It's not really possible to empty a £15 jackpot mainly because of the lower jackpot value. Same issue with the £15 Ready To Rock for example. The empty worked on the early £25 program. It involved collecting the highest win you could on each feature. There were setups so the blue 7s and red7s weren't far away on nudges. It wouldn't block winning a high low gamble on nudges for the high wins.

I haven't looked at Monte Carlo roms as of yet, so I don't know what stakes or jackpots they do. There will be some to download from planetemu or possibly on the mecca under resources and some roms thread.

This was probably the rarest game in the series that included Round The Town and Cops N Robbers. Thanks for these layouts!

Cheers for the shout out in the video! It was good for this method to have some commentary because it might have been a bit difficult to figure out what was actually going on without the narration.

Cannonball Run was £25 jackpot. Cut Throat Cash is basically an identical clone.

Looks great. I refer to this as the poorman's DOND Mega because of the lack of cashpots!

Thanks, it's one of those forgotten machines that I played all those years ago.

It plays quite different to the £35 jackpot version.

I'll offer another one.... DOND Hall Of Fame £70 jackpot.

Ah yes, the poorman's DOND Mega!

This was a machine that never had a Dx layout before so thanks for this. One of the features near the top is jackpot. I can't remember exactly which, but I'm thinking it's probably Equalizer. It's basically a stop and step feature that acts the same way as the feature on unchipped Fruitopia/Cash Raker .

There were a few good episode titles in the Tom Baker era. Especially his final story! I have seen Roger Delgado in Doctor Who reruns on Sky in the past. He was a great enemy to Jon Pertwee's Doctor. They had a sword fight in a prison where The Master was incarcerated. He was trying to work with Sea Devils in that episode. Unfortunately he died in a car crash around the time he was in Doctor Who. I have a large collection of Doctor Who books from when I used to buy them as a kid. A few of them are quite rare from what I gather. The Wheel In Space for example only ever had about a thousand books published and I got hold of one in the 1990s.

I vaguely remember playing this. Was there a method something like nudge in the small win and gamble to the nudge exchange and nudge the win back in. Then keep doing this method while it builds up. Thanks for the layouts, you're going through a lot of these Impulse games.

It's clu5p8 which is program 2.0. I downloaded it from planetemu but I'm sure it was listed with the wrong program number on there. Switch 5 on makes it 5p stake whereas leaving the switch off makes it 10p stake. A few of the Cluedo roms actually say Cluedo BWB when you open the side door, but this rom doesn't say that which means it must be Maygay.

Probably would have given more than 3 roll in jackpots. If you collect a win then it stops the run. Of course in the end it might force a win as it did in the video but that probably was the end of the run.

This is a run on the 5p stake £8 token jackpot Maygay Cluedo. The machine rolls in 7s multiple times but meanwhile you must not collect any wins, otherwise the runs finishes. I loaded the 5p program rom into the 20p layout by Tommy c which means the decals will be wrong. The run actually came round after about £20 from ram reset. I expected a lot more credits to be played. Other programs such as 10p or 20p stake won't do this run.

We have a Roller Coaster £5 jackpot rom which plays a nice game. I loaded it into the £8 layout but the decals are wrong of course. The £5 jackpot Roller Coaster would be a good layout to create. Unfortunately I couldn't find the £5 rom for Snakes And Ladders. There were a lot of them around in arcades so it shouldn't be too difficult to find. I think Sidewinder had a £4 jackpot but I couldn't find the rom for this either.

Featuring the great new Dx layout of Impulse Mortal Wombat by @woodsy There was actually a lot of value in the machine from download. I played a few quid after I downloaded it and then made this video showing the trick to obtaining jackpot.

Nudge in the jackpot symbol on the middle reel and move the other jackpot symbols 1 away so that the jackpot is just 2 nudges away. 1-3-2 for Wax on Wax off and miss of course so you're on the cherries. You might have to do this a few times exchanging over to nudges again while you set up the jackpot 2 away. When you have the jackpot 2 away then get to the exchange on a bonus and it can give Reel Skill. Hit 1 or 12 on the right side number and exchange over to nudges. It will always exchange over to 1 nudge because you have set up the jackpot 2 away but of course you got the 1 or 12 from the reel skill bonus for jackpot!

Another game that was calling out for a nice Dx layout, thanks for this. There is a little trick on these which is a shortcut to getting jackpot when the machine is ready.

It's great to see a Dx layout of this machine, thanks.