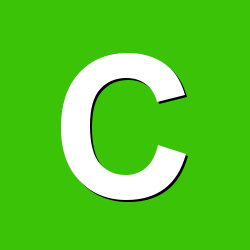 Content Count

22

Joined

Last visited
Profiles
Forums
Gallery
Downloads
Articles
Everything posted by Cavey
Many thanks, I'll give this layout a bash with this happy RAM (just downloaded the layout also, many thanks Pook)

Great release, many thanks I was always puzzled by this, a BFM machine, which is obviously MPU3 tech and clearly (pretty much) Exchanges Unlimited on 2p stake!

Many thanks Tommy, that looks fabulous on my screen. What an absolute classic machine. Surely among the best of its era (for me at any rate).

Many thanks Tommy, appreciated.

Many thanks once again Clo06. Your layouts seem to be tempting me back into FME Land lol.

Belated thanks for this layout. Classy old JPM.

Thank you Harvey. Very poignant for me this; the first release after Wizard's passing is a mighty 6-reeler BFM clubber of the Club SixFive Special family/lineage, and one we haven't seen before at that. I believe this completes that mighty 'set'. For me at least, very fitting. Cavey

I'll just add my voice to the many here who are stunned at this loss. It's very difficult to know what to say; we each of us here owe Chris a very large debt for his genius, tenacity, dedication and above all, generosity. Where would half or more of us be, were it not for him? I do know that in my own case, his emulators did something truly magical: they turned a dark, dangerous, destructive habit threatening the very core of my family, into something harmless, fun and enjoyable. I seriously doubt that anyone outside of our circle here could even comprehend what I'm talking about, but I d

14

Heh, stupidly late to the party as ever, but many belated thanks for this Tommy. Lovely layout and machine.

Ah. Well, thanks so much for letting me know anyway, Wizard. This is a great old machine, love it.

Wow, awesome, I remember these (just about) MMM Tech! Amazing! Does this mean what I think it means and we could have.............. The Investor???

Awesome, one of my all-time fave old clubbers! Many thanks Pook, much appreciated mate. Lovely.

Ah! Allow me to briefly chip in at this juncture, just to say it's bloody good to see you again Retrofruit - legend mate.

Heh! Thanks guys Lets party like it's 2002 (and Razzle was old even then lol)

Fabulous Pook, thanks very much. I love these old Proconn tech Maygays; don't recall seeing this one specifically, but there was another similar machine back in the day that had cash bags in a matrix for the cash repeater (which loved to repeat). This one has loads going on; you can see it's been designed with great care - great features; repeating nudges that you can actually win big stuff on; good nudge and especially cash gamble. Holds after wins, too, and even an (easy!) skill chance for feature entry. They certainly don't make 'em like this anymore lol.