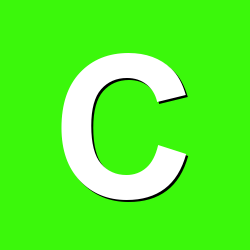 Posts

29

Joined

Last visited
Recent Profile Visitors
The recent visitors block is disabled and is not being shown to other users.
CasinoFruits's Achievements
Νεοσύλλεκτος (2/13)
Recent Badges
@Chopaholic started watching your YouTube videos during the first lockdown, which is what got me into emulation. Used your beginners guide to installing MFME to help. Thank you for the great content, and I am slowly working my way through your older YouTube videos too. Club Crazy Fruits has to be my all time favourite machine, although I do like the JPM machines too.

Hi everyone. Still fairly new to the emulation scene, and really enjoying the site. Just downloaded JPM's Impulse by @Tommy c. What a great machine! Seems very playable, but I'm struggling to drop the jackpot! Is this the standard JPM play format of collect whatever value you can get? And maybe not push for jackpot? Great layout by the way @Tommy c, thank you. And as always to Wizard for the emulator. Hope people don't mind a chat, really enjoying the area.

@wearecityThanks for this. Learning every day!!

Hi @Mavroz Thanks for your reply. Doesn't sound like a good idea for me to do that then! Wouldn't have a clue how to set things like that up! Thanks again!

Hi @Zippy Thanks for your reply. That's exactly what i meant, and helps a lot. I'm new to this emulation, but I'm glad you understood what I meant to say! Thanks again!

Hi. Played a few layouts now and really enjoyed them. Is there a way to reset a machine to factory settings, so that you know exactly how much has gone into it? Thanks.

This brings back some great memories! Just about remember this machine, and loading all my coppers into it! Great layout, thanks everyone

@stevedude2I remember all those! Great games, and in my opinion, the best era for fruit machines.

@vectra666 don't remember CashCounter, but the others are all great games!

Hi everyone. Just downloaded and played Road Hog, the £6 Jackpot DX version by @Ploggy Brought back some great memories of playing the arcades in Pleasureland at Morecambe, many years ago. Road Hog was right at the main entrance, and I spent a lot of hours on this machine. Can't remember for sure but I think the one in the arcade was 10p play and a £4.80 jackpot. It's so nice to see the old machines emulated, so a massive thanks to @Ploggy for a great layout. What's everyone else's favourite machine for bringing back the memories? New to the site here, and I must say I'm really enjoying it. Nice to be involved in such a nice community.

Just a quick post to say thanks to @Tommy c for the great Casino Crazy £1000 Jackpot layout. Brilliant layout, and it's brought back many memories of playing Casino Crazy £250 in the snooker club, many years ago. I've spent a few hours so far trying to drop the £1000 jackpot, which as yet, has eluded me. I will get that jackpot!! Just wanted to say how much I've enjoyed playing it, and thanks for the layout @Tommy c As always thanks go to the late Wizard, for the emulator.

2

Thanks @Big J. Ill try the link and see. Only been a member for a few days. Don't want to circumvent anything, only been a member for a few days. Thought I was missing something! Will no doubt make a donation anyway soon, as the site is fantastic. Thanks again for your help.

Hi @Geddy and thanks for the reply. By legacy section, do you mean the layout gallery? I can find the images of the machines, but I'm struggling to find a file to download to play the machine. Am I doing something wrong? Thanks for your help.