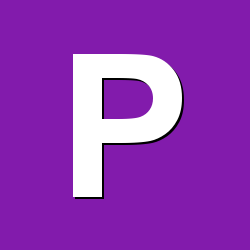 Posts

20

Joined

Last visited
Recent Profile Visitors
The recent visitors block is disabled and is not being shown to other users.
PACMANIA's Achievements
Νεοσύλλεκτος (2/13)
Recent Badges
Roger that I do 2morrow thank you

Matey you right less dond. But every once in a while I want to hear how's you feel . And the banker want to beat you. Abit sad

All the £100 dond crazy chair think big think small. That's last one was a joke. Noel not having any of it. I can go into edit mode sample music all there nothing of admiss. In my game manager there about 30 different dond on £100

Mine V20 I have a juice media fruitmachine pukka machine all the 2£2 £4 £4.80 £6jackpot £8 10 £15 25 35 and some most £70 work not one £100. As for the £2 upto £35 all work fine

Yes dond need to run v 19.8 or better mine v20

OK screen just stays blank on top up left it 5mins nothing still. But on scorpion 4 dond £70 loads up no problems. I know dond are crap games but would still like to play them

All the £100 on scorpion 5.

That fucking awesome reg love it

Still nothing on the emulator in order for it to load nothing still. Some say must run on v19.1 or better. Is there anything else I can do

Excellent forgot about this one

V20 yes dond club £250 loads up no problem just the £100 the Winston toadbuster etc nothing just blank.

On my emulator I cannot get the dond on £100 quid working. Some £70 do work but not one £100 have the dx but when I bring up a game no initialise nothing just blank. Cam someone explain the design mode side of thing please so I can get it running. How the dip switches should be set etc. Or is it just bad luck. Some work some don't. Is it Just like mame arcade rom same principle.