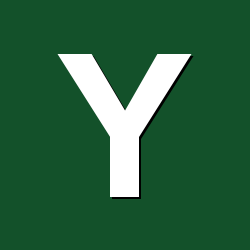 Content Count

8

Joined

Last visited

Days Won

1
Community Reputation
45
Excellent
Recent Profile Visitors
The recent visitors block is disabled and is not being shown to other users.
I collect them. I have 14 now. Mostly stuff from the 90s and very early 2000s when I use to ride semi pro. [img]https://i.imgur.com/58dXFOa.jpg?1[/img] Was the last restoration I did. Finished it about two weeks back. [img]https://i.imgur.com/aSUrBgG.jpg[/img] Finished that one about two months back. That's usually how long it takes my slow old ass to fully restore a bike now. [img]https://i.imgur.com/AUFUlSh.jpg[/img] That was a new build. And some of the rest... [img]https://i.imgur.com/pABsFr2.jpg[/img]

19

Just got the news. Thanks Choppers. Not much I can say really. Over the past ten or more years I have begun to realise that you don't need to physically meet someone to mourn their passing. They just need to have touched your life, and for you to realise that without them your life will not be the same. It also wouldn't have been the same if you hadn't known them in the first place. My life moved in a very different direction over a decade ago and FME was not something I wanted to continue with. However that doesn't mean that I will ever not be thankful for the truly shit time

19

Yeah Gravesend = trot lol. If the Bognor place has anything of interest and he's down with it let chops know and he can give me a shove. I know exactly where it is. Seen it going past.

I live 80ft away from it. I don't know the guy and I have never been in there, but I assume it's the one in Bognor yes? I have several cameras and plenty of experience taking pics of fruit machines for DX. However I'm not rocking up on the guy's premises with cleaning cloths and cameras without permission. Get that straightened and I'm quite happy to go and take a picture or 100. Also ask him if he minds turning it off, as it will save some poor sod many many hours in Photoshop.

Wasn't this one of yours?