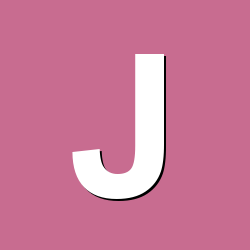 Posts

17

Joined

Last visited
Profiles
Forums
Gallery
Downloads
Articles
Everything posted by Jono777
Hi Chops Gutted to read of the EOL for your channel but at the same time 100% understand and respect why. Hopefully we can keep in touch both here and over at CM and share good times and stories (minus the videos of course) and move forward in a positive light. All the very best and an awesome Christmas to you and your family Jon

Would you mind linking me to the home builds page please? Had quick look but really over tired, was a long one at work today lol

No problem here at all, I fully appreciate your response and view point. I get the boring thing and agree, I have owned over years gone by 4-5 different machines which were a novelty at first but as you suggest got boring after a while. Saving in the cash box is part of the reason I am considering a real machine, Ideally (even though I mention Up n Over) with no "empty" that I have knowledge of, otherwise said cash box would always be empty and I'd spend more time with the refill key than playing Thinking about it more, I may have to wait to move house also as I Struggled to find somewhere to put our Xmas tree this year

Hey All Hope we're all well .... Still new here so hoping there is no problem where I have posted this topic. Just after Christmas I may be looking to get a 'real life' AWP machine. Not sure which one yet but it will be a choice based on nostalgia as well as cost and condition etc Politely wondering whether anyone could guide me in the right directions to start looking, somewhere ideally other than E-Bay as they don't seem to have even close to machines I would have considered. Starting ideas would be Barcrest Up N Over (original ROMs of course :p) or maybe even older like a Viva Las Vegas £6 token machine or another fave was Sunset Boulevard on £4.80. Big thank you to anyone who posts in this topic in advance!