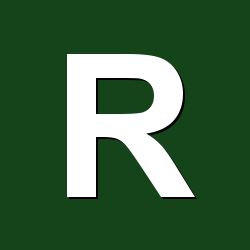 Content Count

59

Joined

Last visited
Community Reputation
17
Good
Recent Profile Visitors
The recent visitors block is disabled and is not being shown to other users.
Is it something to do with being an Empire game? Wasn't there some history regarding Empire and FME whereby I seem to remember that at first they supported MFE but then withdrew their support Because people were releasing current layouts or something. Didn't this prompt wizard to block all Empire roms when the next version of the emulator was released? Or have I got this wrong? When was the original .res file released? the earliest I seem to have is December 2001 which is pretty early but must have been after .dat files were introduced as it is a .dat file. It will not open in mpu34

Interesting, I downloaded most of what came out during the .res days but don't have a Pitfall going that far back. So the one that doesn't work has been converted from .res to .dat?

I have a question about MPU3 games in the legacy area. There was a point where additional features were added to the emulator, I can't remember which version, meaning that early mpu3 games errored in some way because switch settings or dip switches had to be set correctly which older versions of the emulator did not require. Most common errors are alarming to a 30 or 60 second countdown when switched on and/or alarming after first credit. Have such layouts been corrected and then placed in the legacy area or are they converted as they were or if errors were found were those layouts not post

I guess this may have been resolved by now but in case it hasn't, are these of any help? I've included a Zip file of the game state it is in since I last played it, cannot remember if or how often I played it, and the original zip file I would have downloaded. I've tested the game in mfme2 and mfme5.1 and it loads and plays successfully in both. After testing it in 5.1, I selected no changes so it has not changed it to FML format, or shouldn't have. The zip file ending '-2' is the current game state and the other one is the original zip I downloaded. And what is an 'RB' DX? Anyone r

I remember one in a local pub to me, may of seen one or two others but didn't seem to be that many around, nos sure why, it did play a good game. I only ever saw the £4 version. I've had a good play on the £2 rom and it too does play a good game. Posted a couple of thank yous at the Mecca but again, thanks for both the layouts. It is interesting how slightly different roms or settings give game play a slightly different feel about the machine. So far, the £4 rom seems to be a little more generous in getting you into the features. A really entertaining machine.

Thanks for this brilliant layout. I remember playing these in the London mainline station cafes. I remember these being particularly adictive as most people tended to try and fill the pots and achieve the jackpot on nudges but this could take quite a long time and this does not offer a repeat chance after winning he jackpot on a nudge. Does anyone remember the name of the other machine very simular to this? Had a different top glass design but the pots and bonus filled up in exactly the same way. The middle feature was 'choose a win'. I'm sure it has been emulated but cannot rem

Eventually managed to get a decent video. I think there are at least 3 or 4 jackpots won on the bingo feature plus a couple of £1 bingo wins in addition to some reel wins. I also 'hopefully' demonstrated what happens if you hold down on the hold buttons too long on one bingo feature - I think I had 12 or 13 so there was not much available anyway. Of course, in the wild you could encounter sticking buttons which on this machine would have been a big problem. The reason for spending time before stopping the feature on a number was because you can take as long as you like before hitting the f

I hadn't noticed because I have been playing it as I did in the wild. On each bingo game once I've selected up or down, I press all hold buttons at once quickly up and down after each step. You have to get the rhythum right otherwise if you are too slow, the reel will stick at the nest step. I've had loads of jackpots, so many in fact that I was unable to get the jackpot via the 50p/£1/£2 gamble ladder. It would only hit 50o ir £1. The only way I have been able to get the jackpot that way was to refuse to play the bingo game. This rom and the UK rom that I played in our local kebaab

Ooh, great machine. I remember playing this in a local pub but the ones I remember were £3 jackpot. I'm looking forward to playing this. Does this one have the streak thing where if you get the maximum numbers straight in and fill up the nudge/cash feature, providing any number appears on the pay line after that the feature will fill up to the top again on each game until no numbers appear on he payline? I remember seeing one gui in the pub get this and got around £15 quid, he could have had more but accidentally nudged a 20p win in. Many thanks for this layout.

Thanks for this release, looks stunning. I had given up playing fruit machines well before this era but it was the very first machine I encountered playing with the original mpu3/4 emulator trial. I'll look forward to playing this version when I get round to updating the emulator. Many thanks. i

Thanks to all involved. I have kept all of the layouts I have downloaded from the beginning. Running 5.1's game manager is only showing just over 2000 layouts so I am missing quite a lot.

Thanks for this stunning Christmas present. This is one I have not played for real, would have been around when it was released but I guess this is a Nudges Unlimited conversion so perhaps not that many were done? I have played the classic though but am looking forward to playing this, looks great. Hope you had a merry Christmas and Happy New Year.

Can I confirm, do we now have 3 electros (not including black box etc)? Super Nudge Gambler, Hot Dog and Ten Up? Am I missing any more? I've given Hot Dog a few good bashes, have achieved a couple of £16 from £2 gambles and have had the hot dog feature once for £5. I remember that machine well as it was in the bar of the place my dad worked. I did wonder if you could get a 'Nudge Gambler' from the SNG as it is the same machine minus the 4th hold reel button as on Nudge Gambler you could not hod the nudge reel. I think that was pretty much the only difference apart from a di

Played for a good hour on this. Had forgotten this machine used strawberries. Yes the super start feature definately works, have had 2 already. I do remember feeling a little cheated on this machine when you got 3 of a kind for 20p as if you had 2 of a kind you stood a chance of getting more than 20p. I've not had melons or bell fruits yet. Brilliant work, brings back memories. Thanks once again.