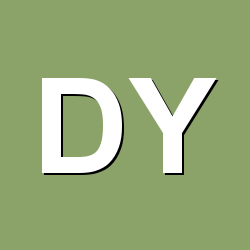 Content Count

23

Joined

Last visited

Days Won

1
Community Reputation
9
Neutral
Recent Profile Visitors
The recent visitors block is disabled and is not being shown to other users.
Thanx for this do remember it liked to go red back in the day had a few nice streaks.

Ah ok makes sense, look forward to giving it a good bash.

Thanx for convos instant jackpots good little machine, cant remember what down town looks like must of been rare, make a million clone im guessing.

Great release, was just wondering other day why this asnt been done before.

lovely dx another one to play in lock down cheers.

Nice release need a few more games during lockdown thanx.

Thanx for this loved this series of machines, often good for a little profit in the boozer.

Cheers pook fantastic release,per usual.

great looking release and a classic bfm cheers.

quality release not played this for a while cheers

Cheers Shaun 20 quid ago How much are the melons

Nice release tommy does it come with 20p roms, Just interesting as I've been playing the latest light a nudge on 20p 6 tokens. And plays so much better than the 5p. Much much fairer on nudges, Think I only maybe seen 1 in the wild on 20p. Always just about 5p I play that and will play this fairly often nice quirky little games The. Mark 2s were my fav each way nudger nice jacky tune up to 2 quid

Late reply. But great release this used to love these down the bowling alley 20p 6/8quid tokens. Rich and famous winner takes , Crystal maze, mad house great fruits and gameplay yeh the top always auto pays the tokens, Remember getting the jackpot and stopped paying out after 2 quid remember crapping myself and auto repeated after a bit, Luckily. Got someone to witness most of it. winner takes all also auto collected tokens on the full flutter

Don't remember this one. Must of been very rare, viva Mexico seemed fairly common for a short while. Obvisouly nowhere near the amount of crazy fruits. That nearly took over the world at one point. Nice release anyway.