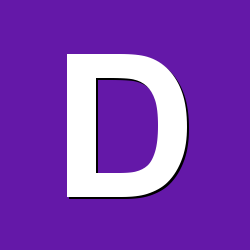 Content Count

283

Joined

Last visited

Days Won

1
Community Reputation
340
Excellent
Recent Profile Visitors
The recent visitors block is disabled and is not being shown to other users.
Wasn't the full shilling. I think the signs were there for all to see!

Yeah reel blasts are pretty progressive on this one. Even with 9 blasts, a JP in view, and the machine gagging for it, it'll usually hold on until the last blast to give you JP. Another option is to take 7 Stepper for £2.

This is superb Pook, thank you. Love the use of shadow across the machine - like being transported back to a dark, smoky late 90s pub.

Thanks for this one. I agree that it's a pretty good game! Small error with there being 2 "Lo" buttons on the nudge side, but hardly a big deal. The buttons still work as they should.

Thanks for the video, entertaining stuff. Sonic would be another good one, once Pook releases his updated version. Not as in-depth a game as Snakes & Ladders, but still a classic that deserves a run out.

Yeah anything from Nudge Spinner onward can pay well. If there was value in it, Strike it Rich and Super Sonic were excellent ways to get it out.

Thanks Clo, great layout once again. It has to be said, this was a steaming turd from the Maygay stable, as were the various clones. Maybe not as bad as Rovers Return/Fantasy Football, but it's a close one. Hot tip - play it in test mode - this is that rare breed of machine that's better in door open mode!

Final Fantasy 7's music always stands out for me. So much effort went into every aspect of that game. Brilliance!

Thanks Clo, never knew this game existed. Shame about the sounds. There are some minor differences from Cash Bowl - the ordering of the reels is the main one.

Download Shazam or similar. It's free, and pretty good at recognising samples, as long as they're at least a few seconds long.

Shazam reckons Big Bucks is Techno Fever by Mark Sandell & Neil Watson. I'd probably agree with it.

@Pook - please can you put us out of our misery on the Shamen sample? You've stumped us, and it's starting to lose me sleep

Correct! The original Maygay/BWB one. It was pretty much the first ever brand license on a fruit machine.

Thanks. I knew there were Shamen samples on Inferno, so just assumed it would be the one I reckon I've played the machine that uses Move Any Mountain, but can't place it for now.

The first 12 seconds are the Collect Bank sample on a machine that was a pretty big landmark in fruit machine design. Can you name it?