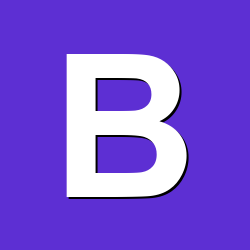 Posts

163

Joined

Last visited
Retained
Where did you find out about this site ?

Chopholic's old YouTube channel
bionic_beast's Achievements
Εξερευνητής (3/13)
Recent Badges
Man I am looking forward to the day that this project is complete, I mean it's got loads of potential just in the pre-alpha I've played, and then when it's done... Who knows where this could go? Ticket redemption games? Foreign Games? Custom Games?! While I don't expect... at all that you'd implement those, you're already doing a lot for AWPs and Video Games (I mean you've got that longest-running forum thread on Desert Island Fruits for *PANG* sake), the potential is still and will always be there.

Lookin' fine if you ask me. The layout of the lights and everything makes sense... neat! I suspect once you establish a connection between Arcade Simulator and MAME's fruit machines you'll be switching everything over to be 100% MAME.

Here's a free alternative (OPTISouvenir-Bold): https://www.whatfontis.com/FF_OPTISouvenir-Bold.font Also here's a tip, most fruit machine manufacturers used fonts from what I like to call the OPTI series because every single one starts with OPTI. Here are some examples When it comes to western fruit machines like Lucky Strike (Mk 1 & 2) the font used is called "OPTIRodeo", Red Dog Saloon is the paid version of OPTIRodeo. Barcrest used the font "OPTIBevis-Extra" on a bunch of their fruit machines but most prominently on their Eliminator game. Finally the font used on JPM's Casino Crazy number reel is "OPTIChartresGothic-Bold".

If JP really implements coin pushers that would just be nutty AF, and it would mean we would be getting impressively close to emulating (some) Japanese Medal Games in their most true form.

Bruh, this project's already nuts with the addition of arcade games, adding in coin pushers would be downright ridiculous! Especially with how much memory simulated ones can take if the coins are a 1 to 1 scale with the real ones, there would be so many entities that even the most basic-looking coin pushers could lag a computer!

Ahh nice to be back in your damn impressive arcade! Sure there's some screen rotation issues but you more than the monitor power cycling seems to have been fixed AND we've now got MAME machines added... ALL WITH SOUND! It actually sounds like an arcade from the 80s a time which I never got to experience! If you don't mind, I think I'll dub this virtual arcade JP SAFE Amusements (JP standing for John Parker and the SAFE standing for Several Arcade & Fruit Emulation)

I don't think I'm going to be using this software for a while. For some reason when playing a machine, my primary monitor power cycles on and off, on and off, over and over and over.

Hot DAMN!! I'll be looking forward to (what I'll dub) your Original layouts!

Excuse me... WHAT?! Correct me if I'm wrong but do you mean you can make new Scorpion 4 ROMs? Like original games?

(Sorry that this is late) Ah, thanks for this; your DX of BFM's Lucky Strike is looking fi-... wait, what do you mean that's a Barcrest game? No, no it's scorpion 4! I-It's got the BFM Logo! It's clearly BFM and NOTHING will sway me otherwise! All jokes aside; fantastic layout, I honestly prefer layouts like this where it's just 2 straight images rather than the lower glass being angled.