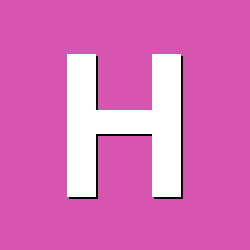 Content Count

11

Joined

Last visited
Community Reputation
2
Neutral
About Hudson1984

Recent Profile Visitors
The recent visitors block is disabled and is not being shown to other users.
I've got a spare PC, but wouldn't know where to start

hi all, I've been looking at getting a pandora setup but to be honest i'd rather run it off the PC and have 2 standalone controllers rather than the side by side unit you'd put in a cabinet. is there an equivalent for pandora on the PC?

or even a couple of these and swap out for sanwa parts https://uk.webuy.com/product-detail?id=728658031749&categoryName=xbox-360-accessories&superCatName=gaming&title=street-fighter-x-tekken-arcade-fight-stick-pro

Hi all, so, i'm a complete noob to all this - and to be honest, never made anything like it so would be coming in from scratch. I'd like to make something like this: https://pandorastoybox.ca/product/pandoras-box-wireless/ but I don't want wifi really, just think it'll be laggy and annoying. has anyone made something similar? ideally, i'd like two controllers like those shown. One for player 1 one for player 2, I'd then like to find a suitable emulator to run it off my laptop, which would seem to be better equipped than a Raspberry type system. or am I better served just buying two of these: https://www.amazon.co.uk/Lioncast-Arcade-Fighting-Nintendo-Switch/dp/B07CWNRNMG/ref=sr_1_4_sspa?ascsubtag=tomsguide-4317799691018112500-20&dchild=1&keywords=victrix+ps4+pro+fs+arcade+fight+stick&qid=1585324623&sr=8-4-spons&psc=1&spLa=ZW5jcnlwdGVkUXVhbGlmaWVyPUEzRkdISEhRRVNKMEs1JmVuY3J5cHRlZElkPUExMDA4ODM1UDBVQTVKRkcxS09WJmVuY3J5cHRlZEFkSWQ9QTA1MjQyNTkyV1M1UFlKODBHTUtaJndpZGdldE5hbWU9c3BfbXRmJmFjdGlvbj1jbGlja1JlZGlyZWN0JmRvTm90TG9nQ2xpY2s9dHJ1ZQ== and getting on with having fun playing some cool retro games.

what i'm hoping to do long term would be to have one of these being USB (do you guys sell these?) and then have two usb controllers for arcade games. I did look at pandora stuff for that but would prefer two controllers so I can sit on a chair and the other player can do the same. and i'd like better quality parts. Then run it all through my gaming laptop.

Wow! ok I need to do some reading, these are awsome

Hi all, so, LOVING to fruit machines. I'm in the process of upgrading my office, and as such will be getting a larger monitor - which will make the games even more fun! Anyway, Has anyone built a controller unit for fruit machines? Essentially what I was looking for was something perhaps keyboard size, with "start" "hi" low" "holds" etc. maybe make it usb. I want a large controller screen but don't want to pay hundreds to make it touchscreen so wondered if anyone had made a control deck?

ah that's fair enough, the amount of effort you lot have put it

ah ok, how do I up that? is it a pay per download kinda deal? loving the content here really great emulators

Hi there, just wondered why I'm not permitted to download this? do I need to subscribe or something?